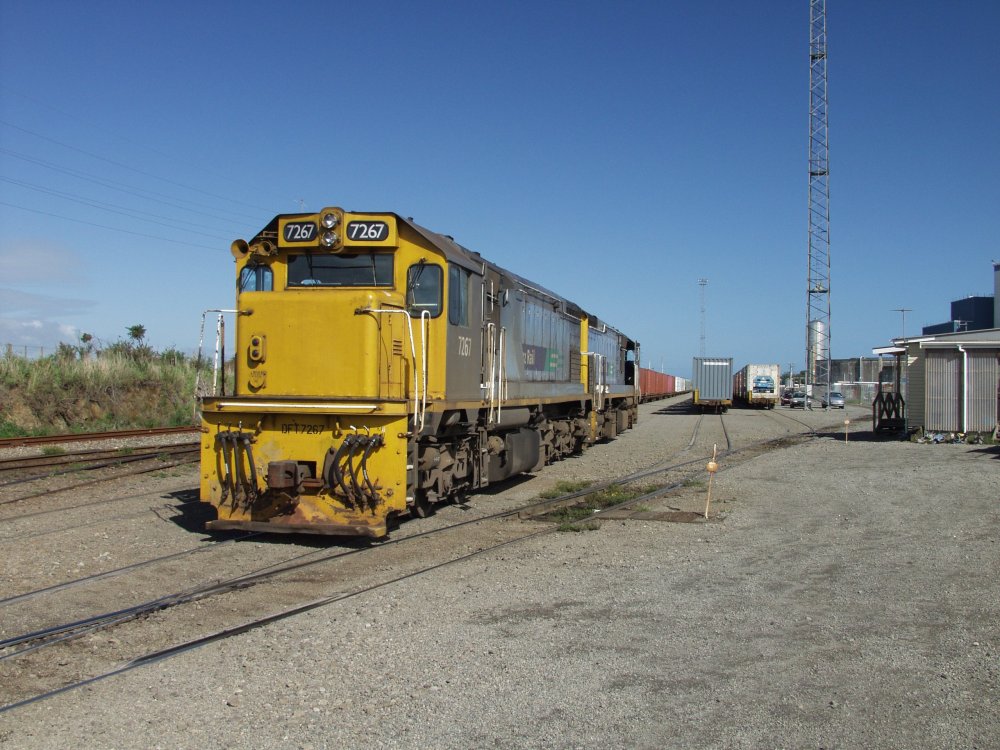 DFT #7267 (now a DFM) and DFT #7145 (now a DFM) waiting for work.
Notice that the New Zealand hook has given way to the AAR type automatic coupler.
The AAR couplers are an indication that the locomotive is used in milk train service.
The corrugated metal building on the right side of the photograph is the Tranz Rail yard office.
Time to climb aboard unit #7145, run to the other side of the yard (making unit #7267 trailing), couple up and perform the brake test, and head off down toward Patea.
B.W. Ring, 2002-Mar-02, Whareroa, North Island.
Olympus E-20N: f=4.0, s=1/250 sec, fl=39 mm, ISO=80, filter=pl, t=16:41:28, 2560x1920x24bit, 144dpi tiff.
This image has been reduced to a 1000x750x24bit, 144dpi jpg using Paint Shop Pro 7.00.
No image cropping or electronic enhancements have been performed.