Last modified 2002-Dec-30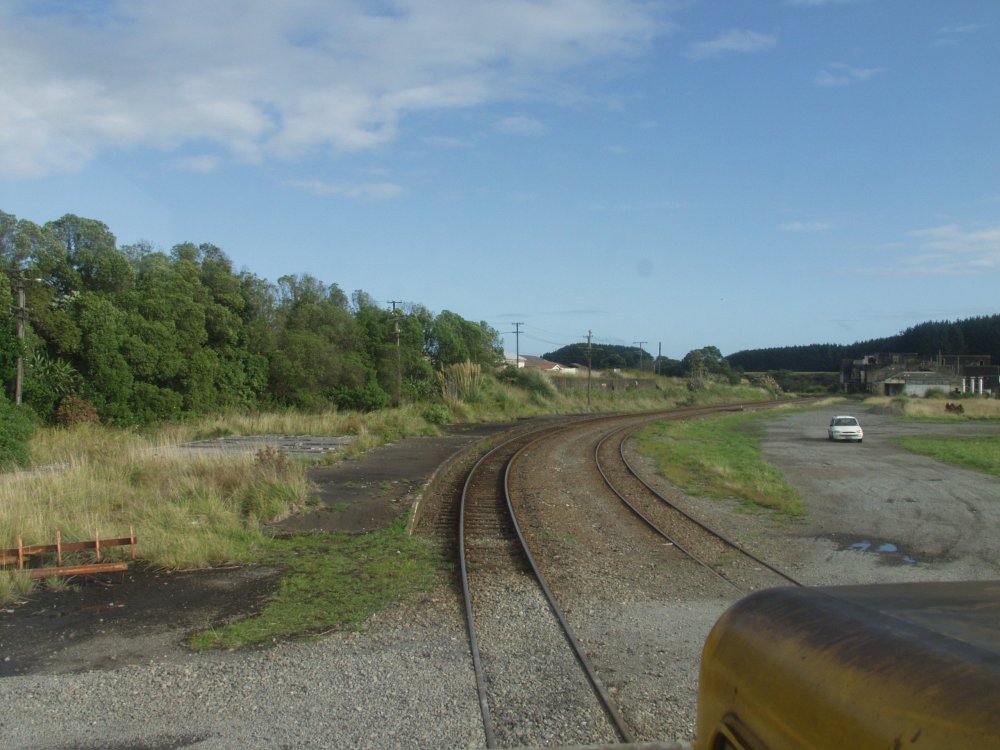 The white car approaching is the next train driver who will take this train from Patea though to Palmerston North.
Notice the railway station platform.
The remains of the Patea railway station foundation are visible to the left side of the photograph.
B.W. Ring, 2002-Mar-02, Patea, North Island.
Olympus E-20N: f=4.5, s=1/320 sec, fl=35 mm, ISO=80, 2560x1920x24bit, 72dpi jpg.
This image has been reduced to a 1000x750x24bit, 72dpi jpg using Paint Shop Pro 7.00.
No image cropping or electronic enhancements have been performed.