Last modified 2002-Dec-30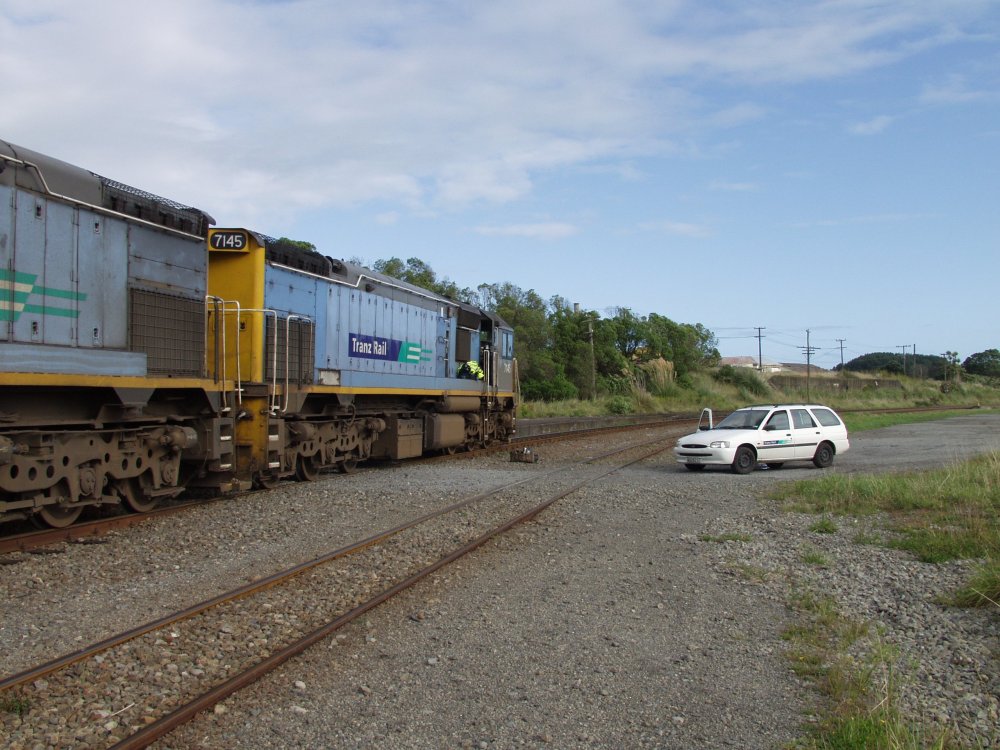 Perfect timing. The train has stopped and the clouds have moved in.
The next driver looks over the consist and I am headed back to Whareroa with the first driver.
Not a bad start for my first ride on a Milk Train.
B.W. Ring, 2002-Mar-02, Patea, North Island.
Olympus E-20N: f=4.0, s=1/400 sec, fl=35 mm, ISO=80, 2560x1920x24bit, 72dpi jpg.
This image has been reduced to a 1000x750x24bit, 72dpi jpg using Paint Shop Pro 7.00.
No image cropping or electronic enhancements have been performed.