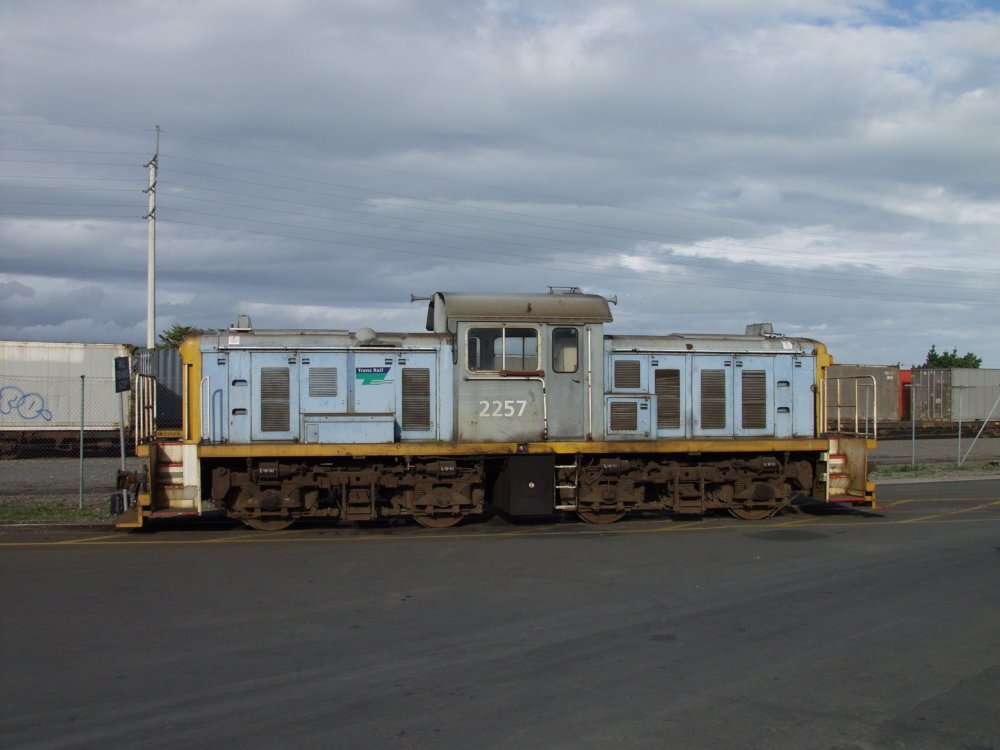 Just as we arrive back at Whareroa the clouds have really taken over.
I decided what the heck, and I approached the gate shack of the dairy plant and asked permission to photo the DSC.
No problem as the road and rail traffic at that moment was quiet.
Here we have DSC #2257 just inside the gate.
B.W. Ring, 2002-Mar-02, Whareroa, North Island.
Olympus E-20N: f=4.0, s=1/640 sec, fl=35 mm, ISO=80, filter=uv, t=18:10:06, 2560x1920x24bit, 144dpi tiff.
This image has been reduced to a 1000x750x24bit, 144dpi jpg using Paint Shop Pro 7.00.
No image cropping or electronic enhancements have been performed.