Last Modified 2003-Nov-28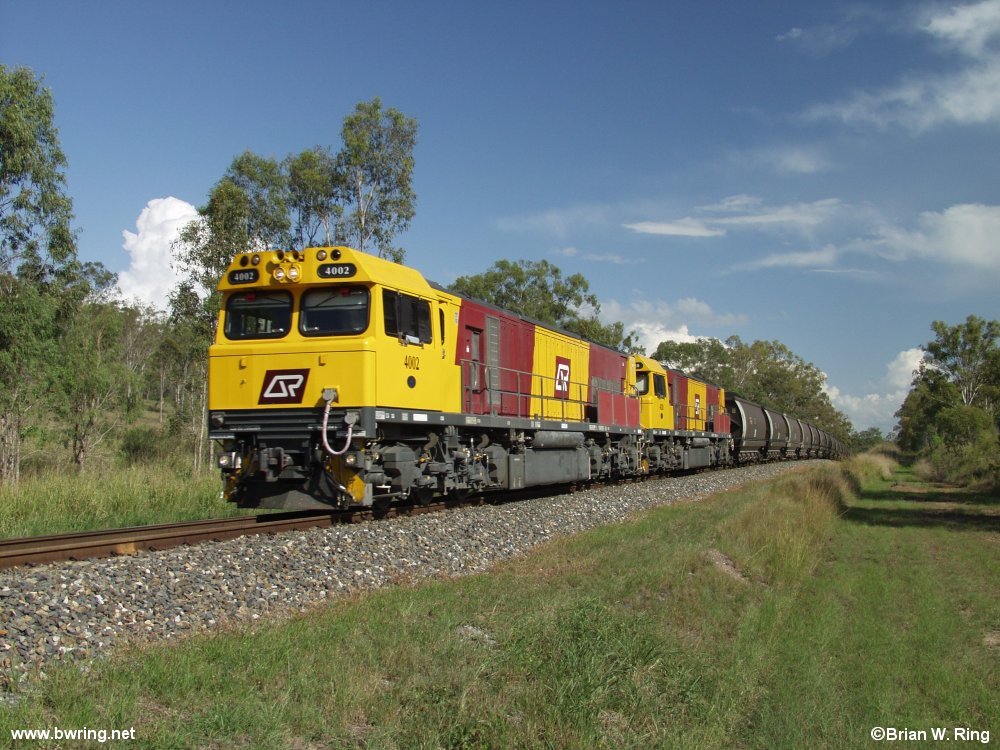 This is diesel heaven.
Here we have two of the new QR 4000 series EMD-Siemens-EDI GT42CUAC 1067mm gauge AC traction diesels.
This image was taken at a private railway grade crossing located just east of Stowe station.
This train will use the Byellee Flyover and enter the Gladstone yard.
B.W. Ring, 2002-Mar-09, Gladstone, Queensland.
Olympus E-20N: f=3.6, s=1/320 sec, fl=43 mm, ISO=80, filter=pl, t=15:32:29, 2560x1920x24bit, 144dpi tiff.
This image has been reduced to a 1000x750x24bit, 72dpi jpg using Paint Shop Pro 7.00.
No image cropping or electronic enhancements have been performed.