Last Modified 2003-Nov-28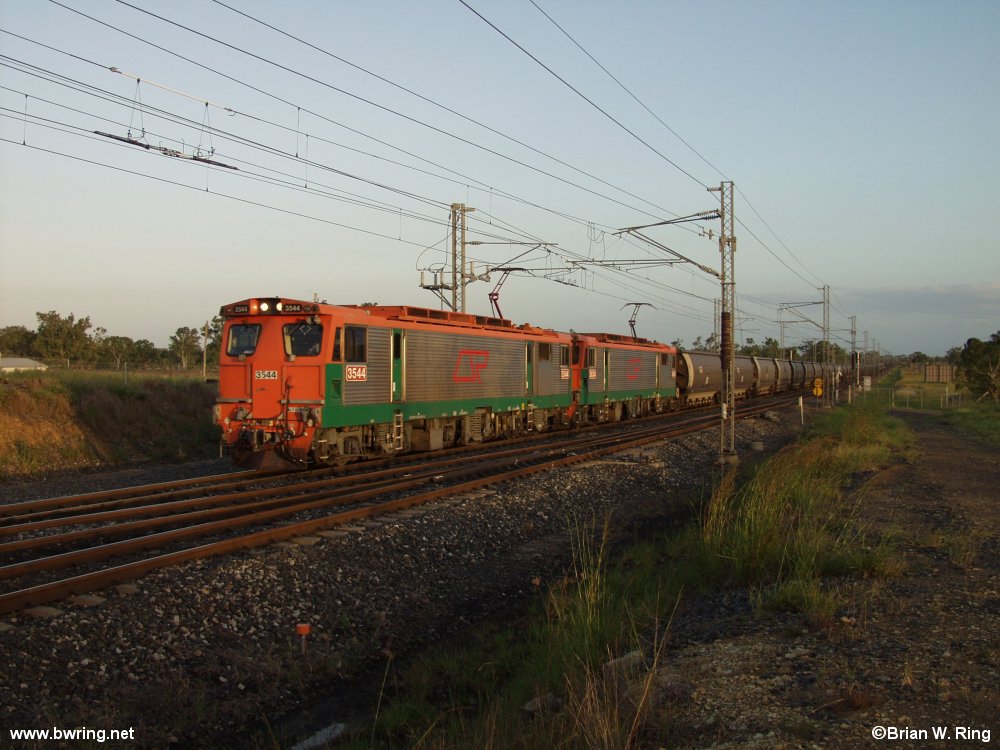 The sun was about 5 minutes from setting and along come this northbound empty coal train.
This train is going slow as it will cross over and take the line leading out toward Bluff.
B.W. Ring, 2002-Mar-10, Gracemere, Queensland.
Olympus E-20N: f=4.5, s=1/500 sec, fl=47 mm, ISO=80, filter=uv, t=18:57:33, 2560x1920x24bit, 144dpi tiff.
This image has been reduced to a 1000x750x24bit, 72dpi jpg using Paint Shop Pro 7.00.
No image cropping or electronic enhancements have been performed.