Last Modified 2003-Nov-28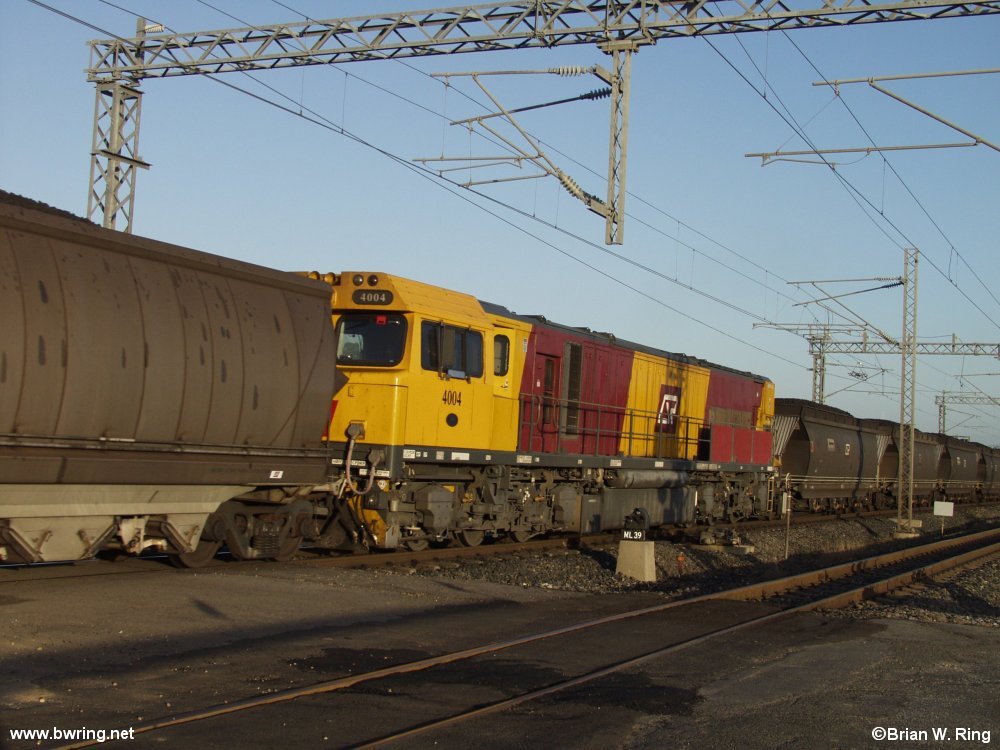 The QR places one GT42CUAC in combined working mode as shown in this image.
This follows the existing QR practice of placing electric locos in combined working mode.
B.W. Ring, 2002-Mar-11, Mt. Larcom, Queensland.
Olympus E-20N: f=3.6, s=1/500 sec, fl=47 mm, ISO=80, filter=uv, t=06:28:08, 2560x1920x24bit, 144dpi tiff.
This image has been reduced to a 1000x750x24bit, 72dpi jpg using Paint Shop Pro 7.00.
No image cropping or electronic enhancements have been performed.