Last Modified 2003-Nov-28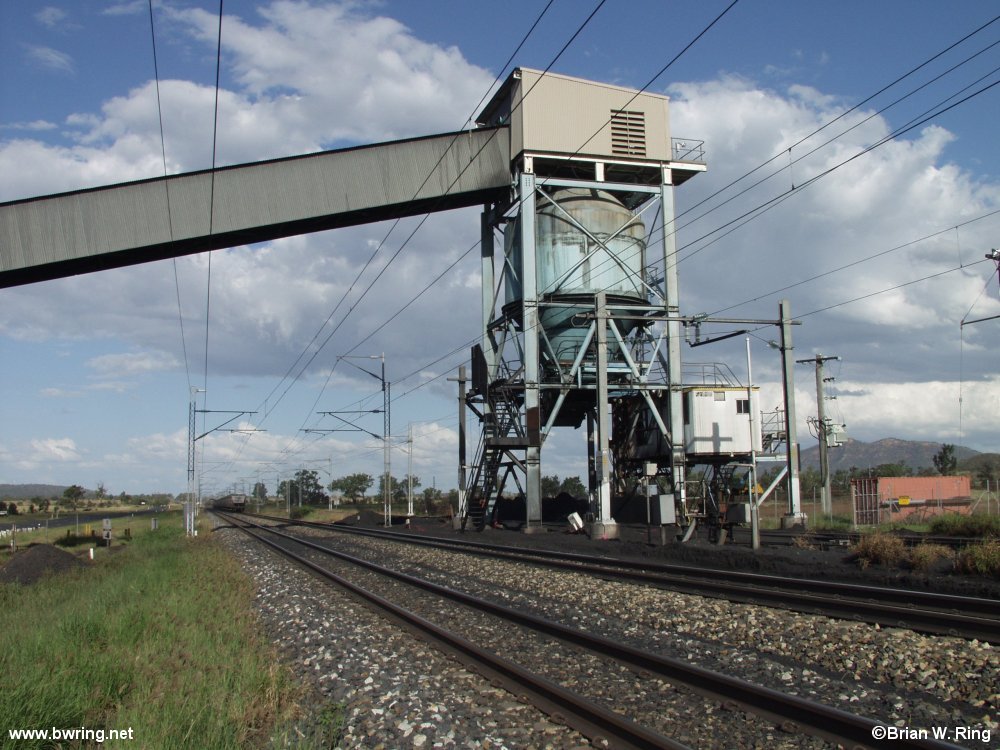 The Yarrabee coal loader.
Notice the gap in the overhead catenary near the actual coal chute.
The coal is stored in one heck of an enormous pile to the left and out of view.
B.W. Ring, 2002-Mar-12, Boonal, Queensland.
Olympus E-20N: f=6.3, s=1/320 sec, fl=35 mm, ISO=80, filter=pl, t=16:25:27, 2560x1920x24bit, 72dpi jpeg.
This image has been reduced to a 1000x750x24bit, 72dpi jpg using Paint Shop Pro 7.00.
No image cropping or electronic enhancements have been performed.