Last modified 2004-Mar-05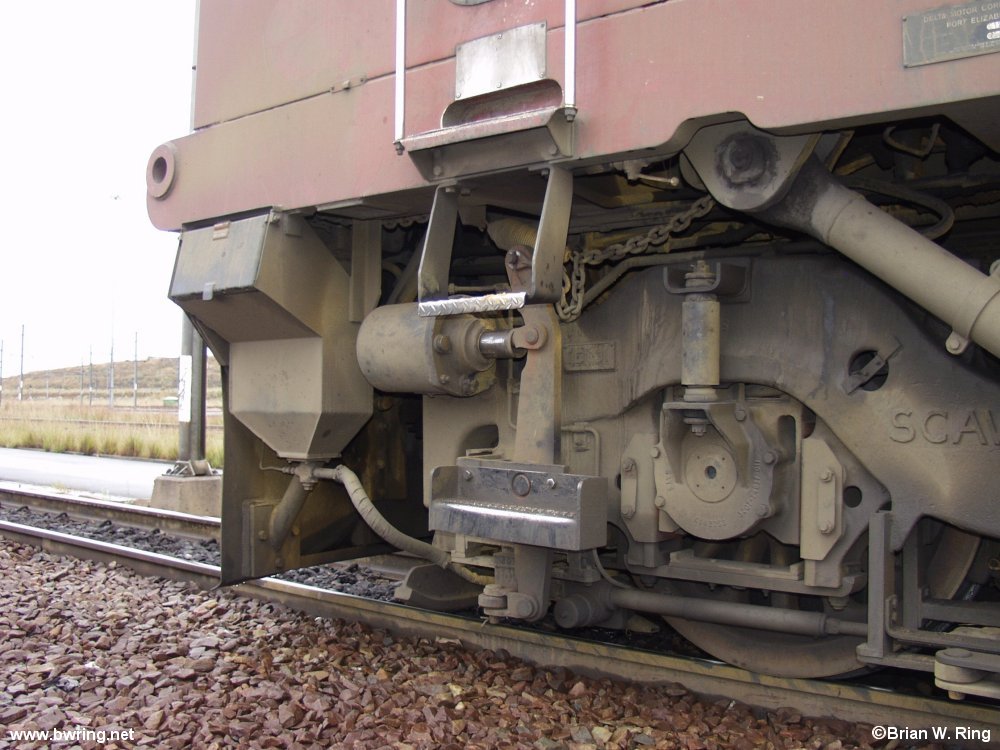 A detail image of the leading bogie of 11E035.
Notice how the lower portion of the ladder rides on the bogie frame and that the traction sand box is separate from the bogie.
B.W. Ring, 2001-May-02, On the South African Coal Line, Ermelo, South Africa.
Olympus E-10: f=2.0, s=1/30 sec, fl=35 mm, ISO=80, filter=uv, t=07:45:40, 2240x1680x24-bits, 72dpi jpg, 773k.
This image has been reduced to a 1000x750x24-bits, 72dpi jpg using Paint Shop Pro 7.00.
Cropping(none), Pixel Resize(SP).