Last modified 2003-Nov-28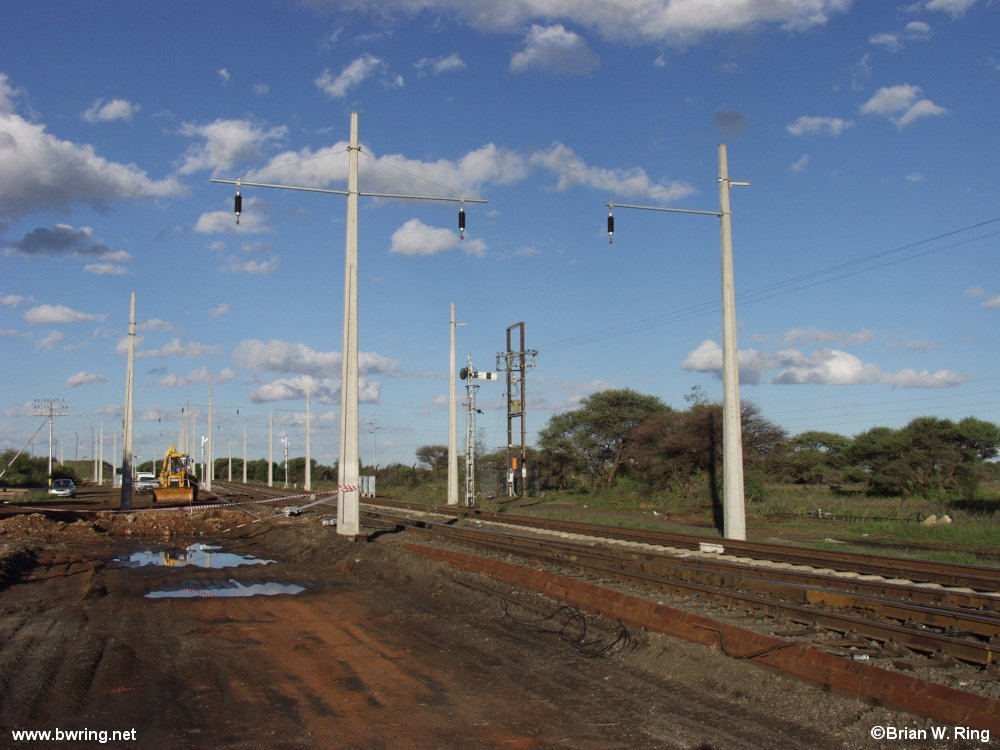 As the colour light signal have not been commissioned, and many of the mechanically driven semaphore signals stand at danger, the train crews are using some sort of written track permits to pass these locations.
B.W. Ring, 2001-Apr-28, Beaconsfield, South Africa.
Olympus E-10: f=5.0, s=1/640 sec, fl=43 mm, ISO=80, t=16:43:00, 2240x1680x24bit, 72dpi jpg.
This image has been reduced to a 1000x750x24bit, 72dpi jpg using Paint Shop Pro 7.00.
No image cropping or electronic enhancements have been performed.