Last modified 2003-Nov-28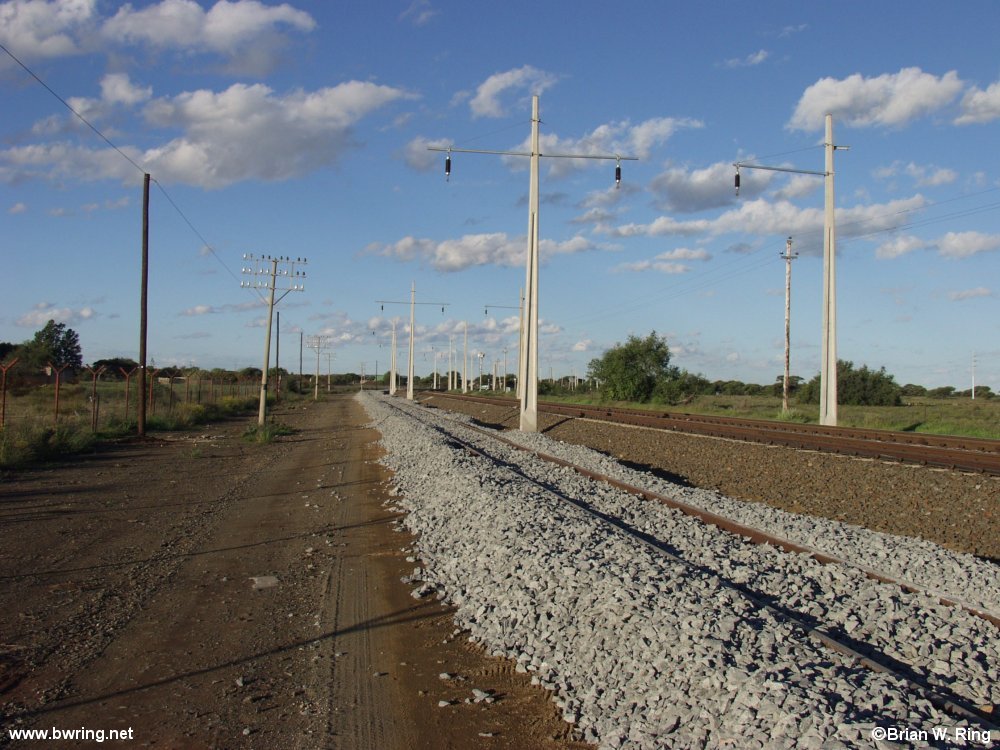 This location is a few hundred meters south of the former signal cabin.
This was one of my locations for photographing southbound steam goods trains during 1985.
The steam hauled and thus short vacuum braked trains of years past would have been clear of the turnouts near the signal cabin.
Once clear of the turnouts, the train speed may be increased and the driver(s) would then start making a run at the hill.
B.W. Ring, 2001-Apr-28, Beaconsfield, South Africa.
Olympus E-10: f=4.8, s=1/640 sec, fl=39 mm, ISO=80, t=16:57:31, 2240x1680x24bit, 72dpi jpg.
This image has been reduced to a 1000x750x24bit, 72dpi jpg using Paint Shop Pro 7.00.
No image cropping or electronic enhancements have been performed.