Last modified 2003-Nov-28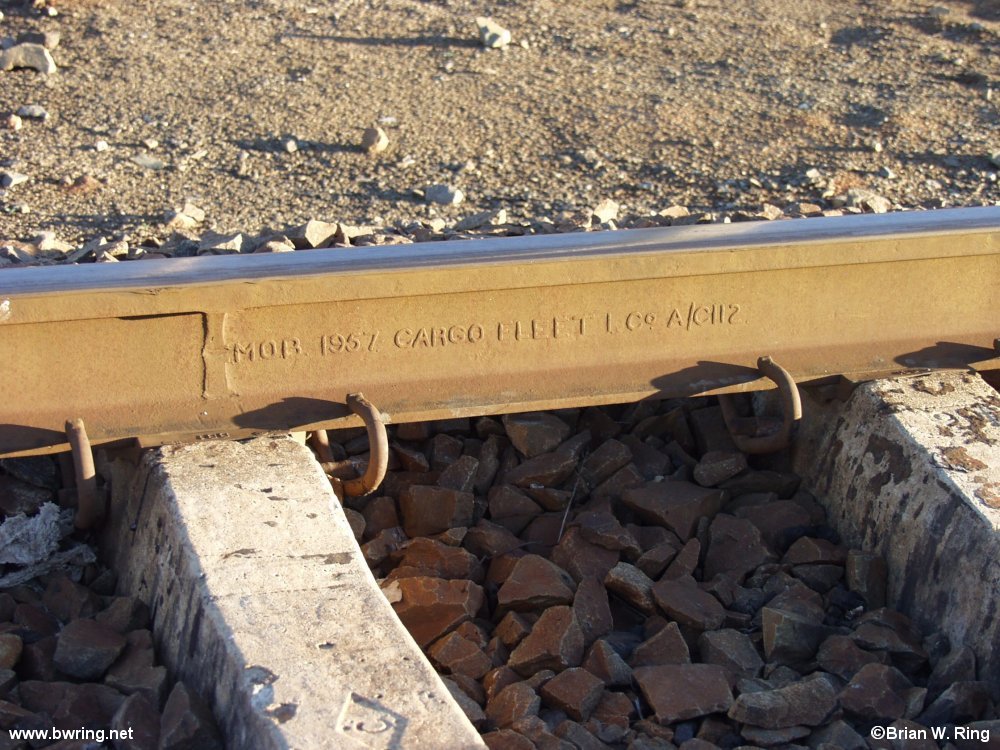 This rail rolling mill marking reads:
" MOB 1957 Cargo Fleet I Co A/C 112".
Is A/C the method and 112 the heat number? I do not know.
I have not a clue of it's origin (nationality and mill).
B.W. Ring, 2001-Apr-28, Beaconsfield, South Africa.
Olympus E-10: f=2.8, s=1/100 sec, fl=74 mm, ISO=80, t=17:14:33, 2240x1680x24bit, 72dpi jpg.
This image has been reduced to a 1000x750x24bit, 72dpi jpg using Paint Shop Pro 7.00.
No image cropping or electronic enhancements have been performed.