Last Modified 2001-Dec-24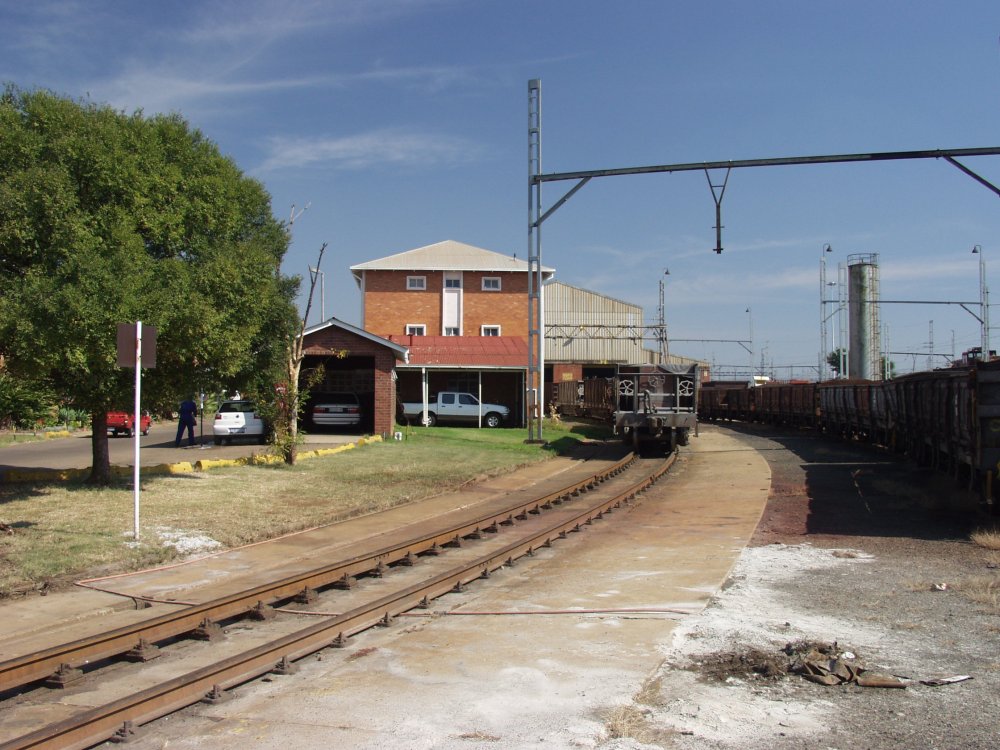 Walking toward the yard and passing by the northeast side of the offices, I took a few photos of wagons waiting for repair.
I do not remember the status of this area in the 1980's.
As the overhead cable is gone and the track is mounted on a concrete slab.
This may have been the original electric loco tracks prior to the suburban trains having been sent to the new suburban facility.
Readers, any input? Please e-mail me at
bwring@yahoo.com
B.W. Ring, 2001 April 23, Capital Park, South Africa.