Last modified 2003-Nov-19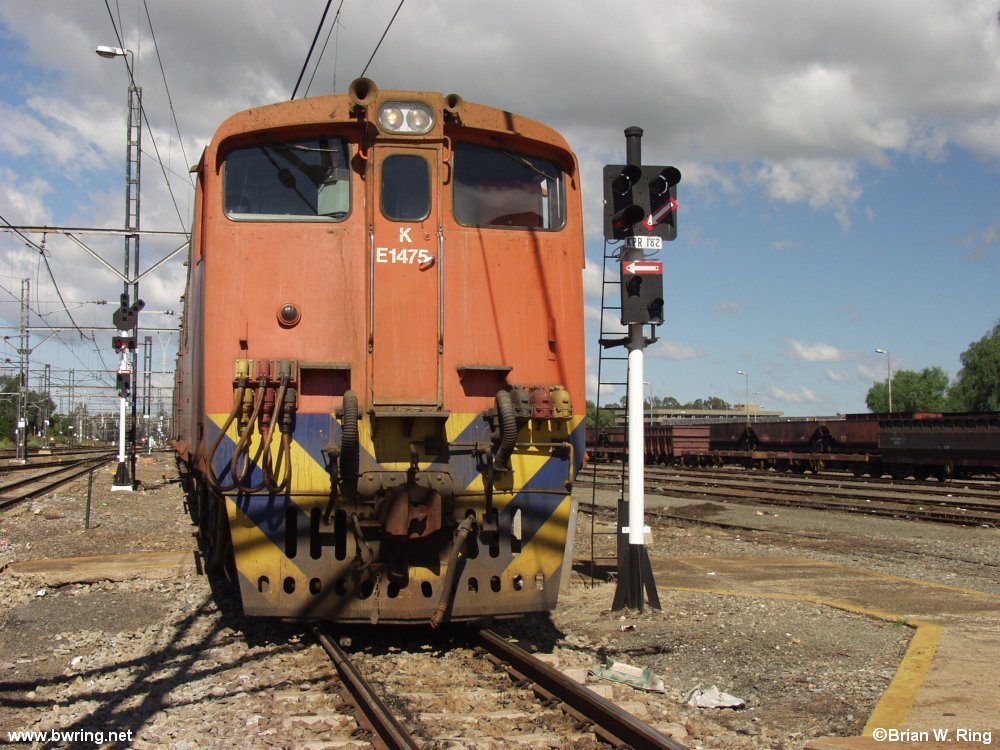 DC electric class 6E1 #1475 on the point of a long mineral train.
Klerksdorp is a train crew change station and this mineral train has just been re-crewed and it will soon be on its way northbound.
This photograph was taken from the concrete walkway which leads from the station platforms to the Klerksdorp locomotive shed.
B.W. Ring, 2001-Apr-28, Klerksdorp, South Africa.
Olympus E-10: f=4.0, s=1/250 sec, fl=50 mm, ISO=80, filter=pl, t=10:48:57, 2240x1680x24bit, 72dpi jpg.
This image has been reduced to a 1000x750x24bit, 72dpi jpg using Paint Shop Pro 7.00.
No image cropping or electronic enhancements have been performed.