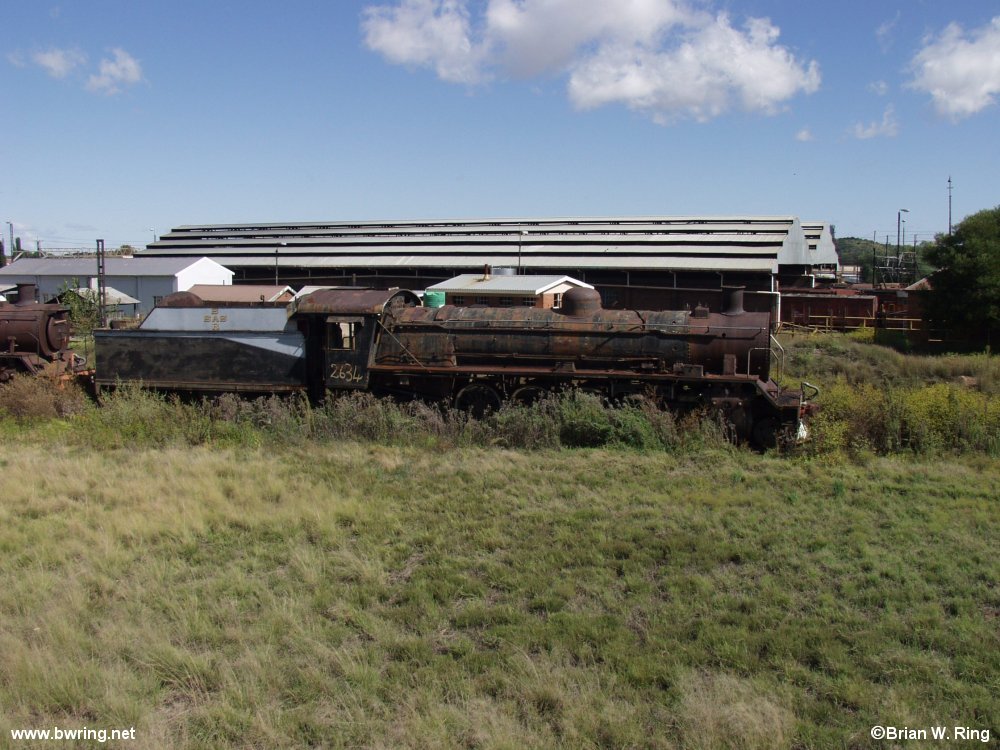 This image was taken while standing on the tend of 19D #3335.
Here we have 19D #2634.
What an oddity, eh? Nice tender, all painted up, as if it were just painted yesterday.
I used a high shutter speed, 1/640 second, as the wind was kicking up.
B.W. Ring, 2001-Apr-28, Klerksdorp, South Africa.
Olympus E-10: f=4.0, s=1/640 sec, fl=35 mm, ISO=80, filter=pl, t=11:02:36, 2240x1680x24bit, 72dpi jpg.
This image has been reduced to a 1000x750x24bit, 72dpi jpg using Paint Shop Pro 7.00.
No image cropping or electronic enhancements have been performed.