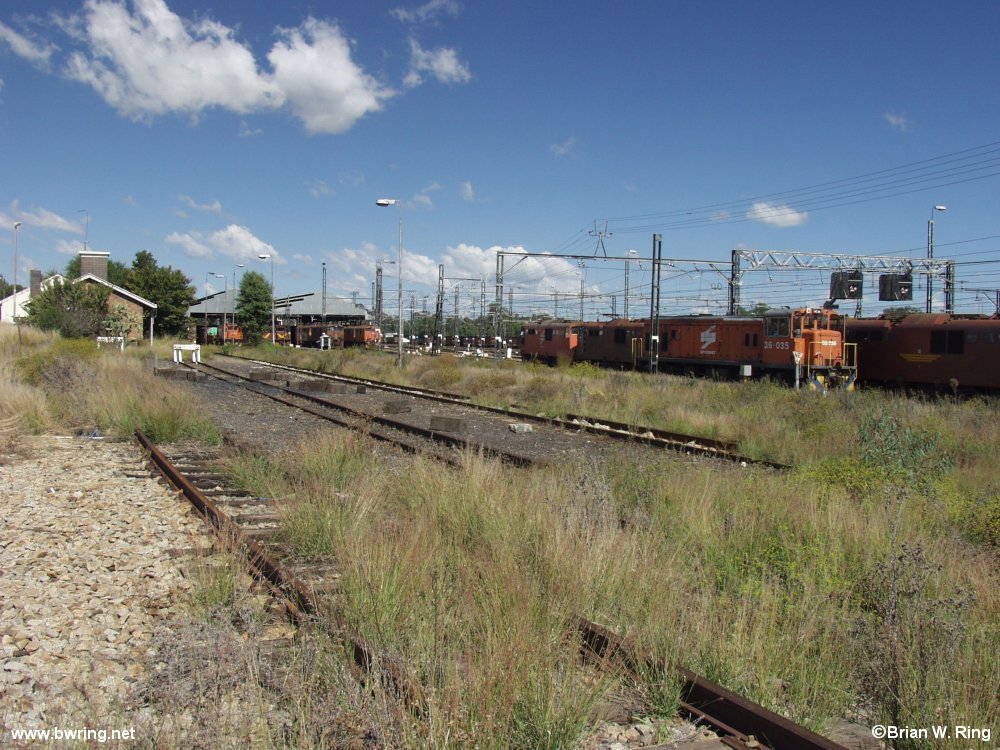 The class 36 #035 diesel shunter has now reversed movement and is headed toward the shed.
This image was taken on a South African national holiday, 2001-April-28, which explains why so many units and locos are parked in the shed area.
In the original digital image, the class 35.035 numbers are very clear. Unfortunately, compressing down to 1000x750 causes such details to be blurred.
B.W. Ring, 2001-Apr-28, Klerksdorp, South Africa.
Olympus E-10: f=4.0, s=1/250 sec, fl=39 mm, ISO=80, filter=pl, t=11:34:13, 2240x1680x24bit, 72dpi jpg.
This image has been reduced to a 1000x750x24bit, 72dpi jpg using Paint Shop Pro 7.00.
No image cropping or electronic enhancements have been performed.