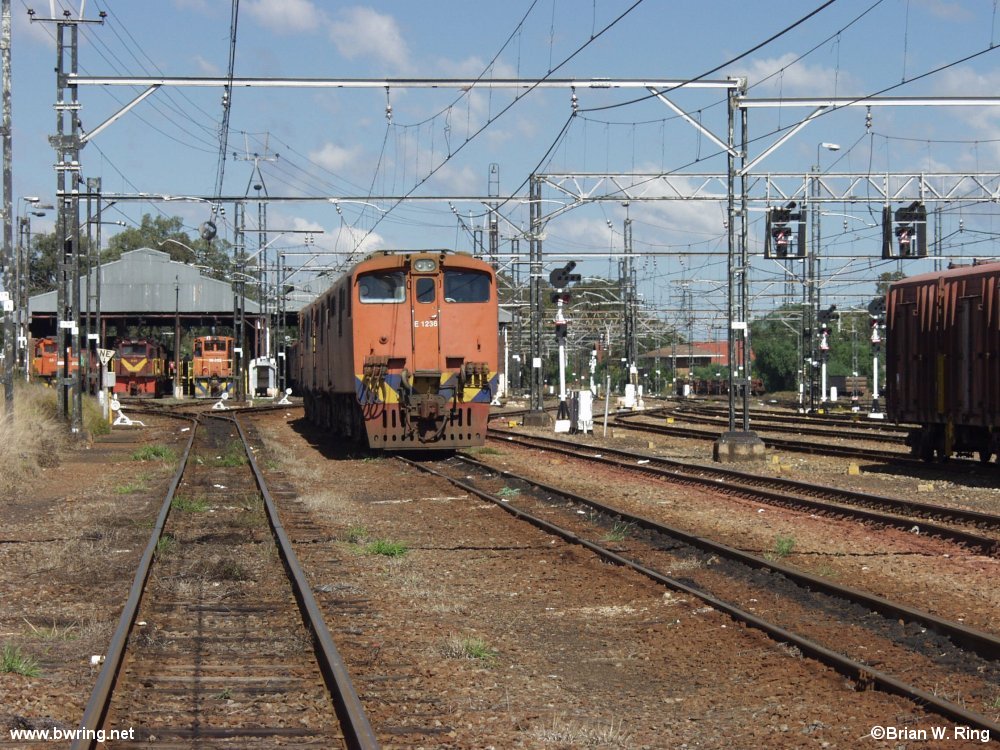 Using the telephoto range of the lens, I took this image.
A class 6E1 #1236 is out front.
The unit numbers in the original digi image are clear, the image compression had resulted in the white coloured numbers being blurred.
Notice to the upper right of the 6E1.1236, the large diameter cable. This is the DC traction feed.
One of the many sins of using 3000 Volt DC for heavy traction is the need to provide such cable to handle the large electric currents.
B.W. Ring, 2001-Apr-28, Klerksdorp, South Africa.
Olympus E-10: f=3.6, s=1/250 sec, fl=140 mm, ISO=80, filter=pl, t=11:37:00, 2240x1680x24bit, 72dpi jpg.
This image has been reduced to a 1000x750x24bit, 72dpi jpg using Paint Shop Pro 7.00.
No image cropping or electronic enhancements have been performed.