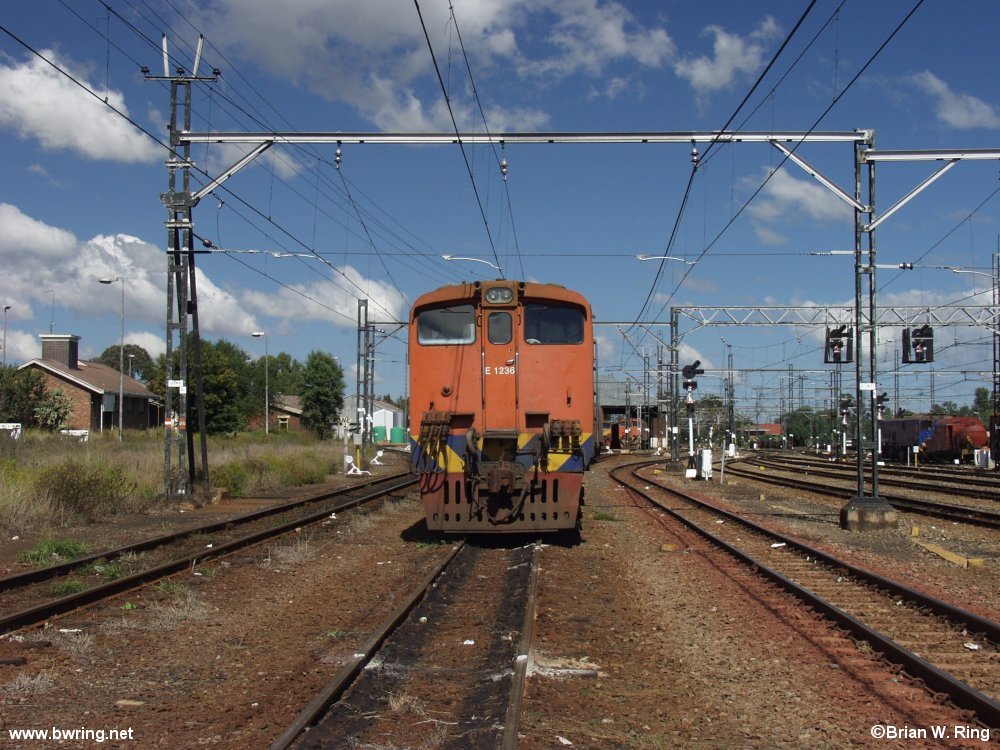 This image is an atempt to frame this 6E1.1236 in the catenary portal.
Notice that the portal columns are made from old rail.
Very brittle stuff old rail is. This practice of using rail for the columns has been phased out for new construction.
The wind is picking up, so I have stepped the shutter speed up to 1/320 to combat the wind gusts.
B.W. Ring, 2001-Apr-28, Klerksdorp, South Africa.
Olympus E-10: f=4.0, s=1/320 sec, fl=58 mm, ISO=80, filter=pl, t=11:39:28, 2240x1680x24bit, 72dpi jpg.
This image has been reduced to a 1000x750x24bit, 72dpi jpg using Paint Shop Pro 7.00.
No image cropping or electronic enhancements have been performed.