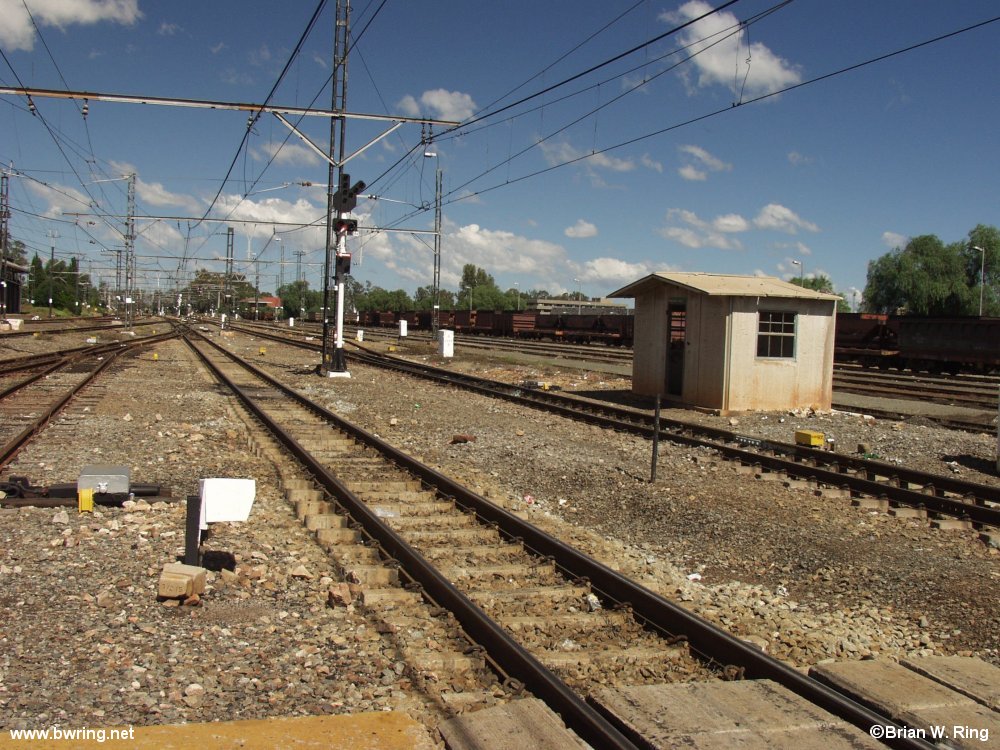 This image shows the track layout located just west of the loco shed.
Notice the three traction feed cables up in the catenary.
This section of railway sees many long mineral trains.
Such trains being hauled by six (6) 6E1 electrics, each rated at 3340 horsepower, is a common sight.
B.W. Ring, 2001-Apr-28, Klerksdorp, South Africa.
Olympus E-10: f=4.0, s=1/320 sec, fl=39 mm, ISO=80, filter=pl, t=11:42:51, 2240x1680x24bit, 72dpi jpg.
This image has been reduced to a 1000x750x24bit, 72dpi jpg using Paint Shop Pro 7.00.
No image cropping or electronic enhancements have been performed.