Last Modified 2003-Nov-28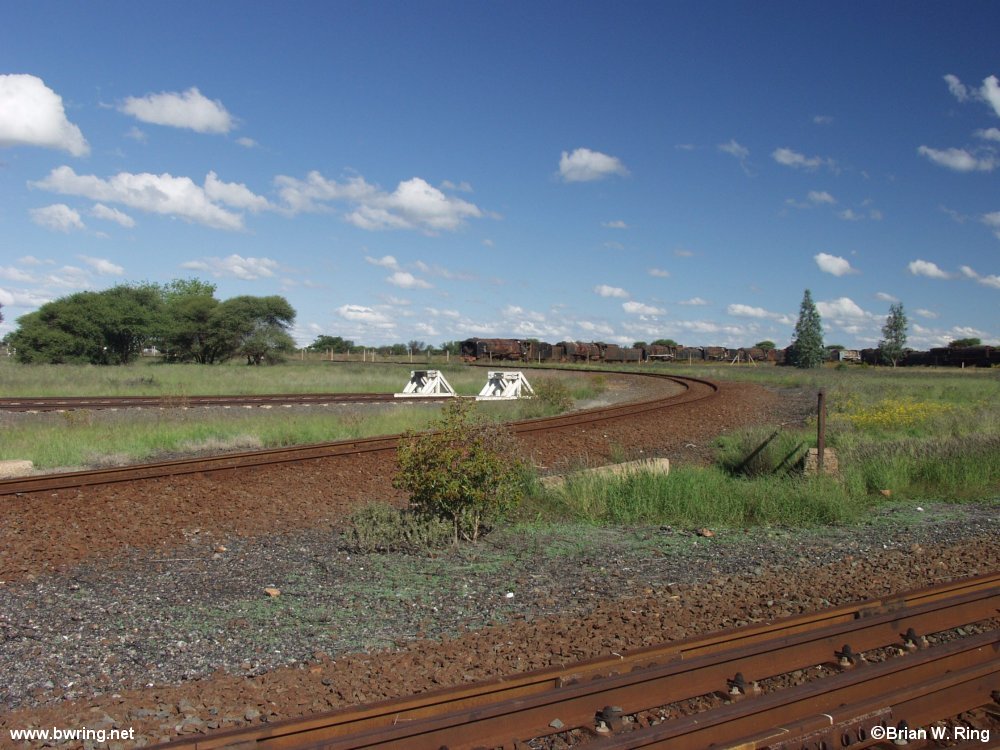 This image shows the dumped locos and the ends of the two nearby sidings.
On the siding furthest away is the one where a caboose is spotted.
Notice how well the track and roadbed has survived. Concrete sleepers can be seen in a few areas.
B.W. Ring, 2001-Apr-28, Warrenton, South Africa.
Olympus E-10: f=4.0, s=1/250 sec, fl=39 mm, ISO=80, filter=pl, t=14:50:35, 2240x1680x24bit, 72dpi jpg.
This image has been reduced to a 1000x750x24bit, 72dpi jpg using Paint Shop Pro 7.00.
No image cropping or electronic enhancements have been performed.