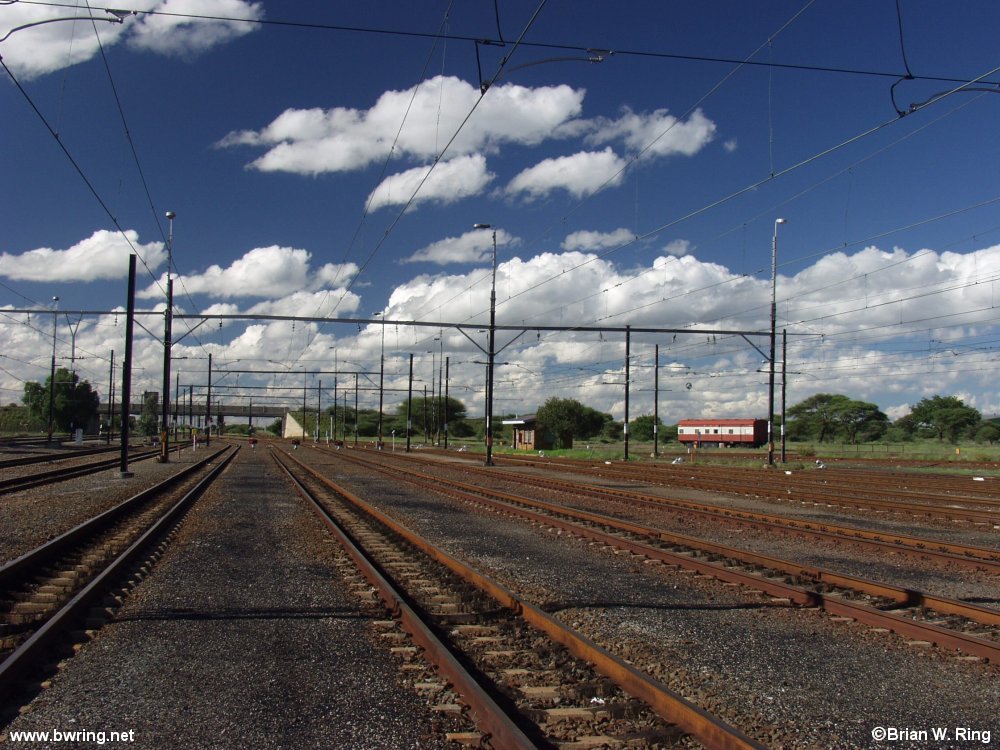 This image was taken from the same standing location as the previous image.
This image stands to show the location of the north end shunter's office.
Notice that all of the tracks, except the last road out near the old loco shed, are electrified at 3000 V DC.
There, out in the distance, is the caboose shown in one of the earlier images.
B.W. Ring, 2001-Apr-28, Warrenton, South Africa.
Olympus E-10: f=4.0, s=1/250 sec, fl=43 mm, ISO=80, filter=pl, t=14:56:46, 2240x1680x24bit, 72dpi jpg.
This image has been reduced to a 1000x750x24bit, 72dpi jpg using Paint Shop Pro 7.00.
No image cropping or electronic enhancements have been performed.