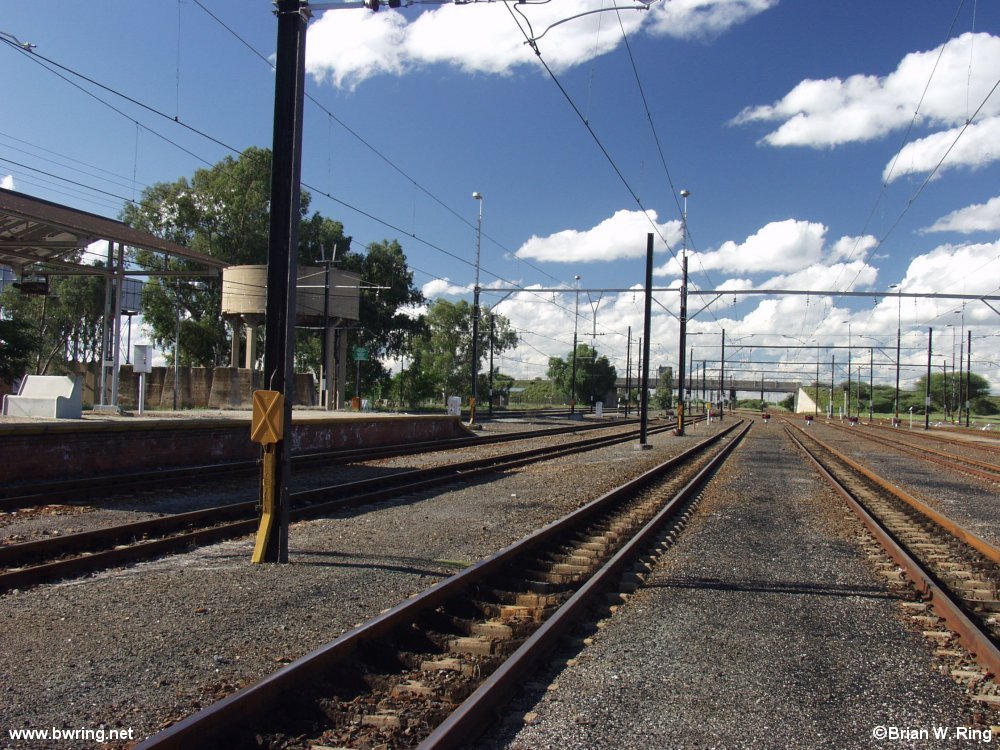 This image, again, rather shadowy, exists to show the layout of the Warrenton trackage.
To the left can be seen the cluster of water tanks, one of which has been taken down.
The signal cabin, out of view, is to the left and near the water tanks and at this time of day is completely shadowed.
B.W. Ring, 2001-Apr-28, Warrenton, South Africa.
Olympus E-10: f=4.0, s=1/125 sec, fl=43 mm, ISO=80, filter=pl, t=14:56:51, 2240x1680x24bit, 72dpi jpg.
This image has been reduced to a 1000x750x24bit, 72dpi jpg using Paint Shop Pro 7.00.
No image cropping or electronic enhancements have been performed.