Last Modified 2001-Dec-24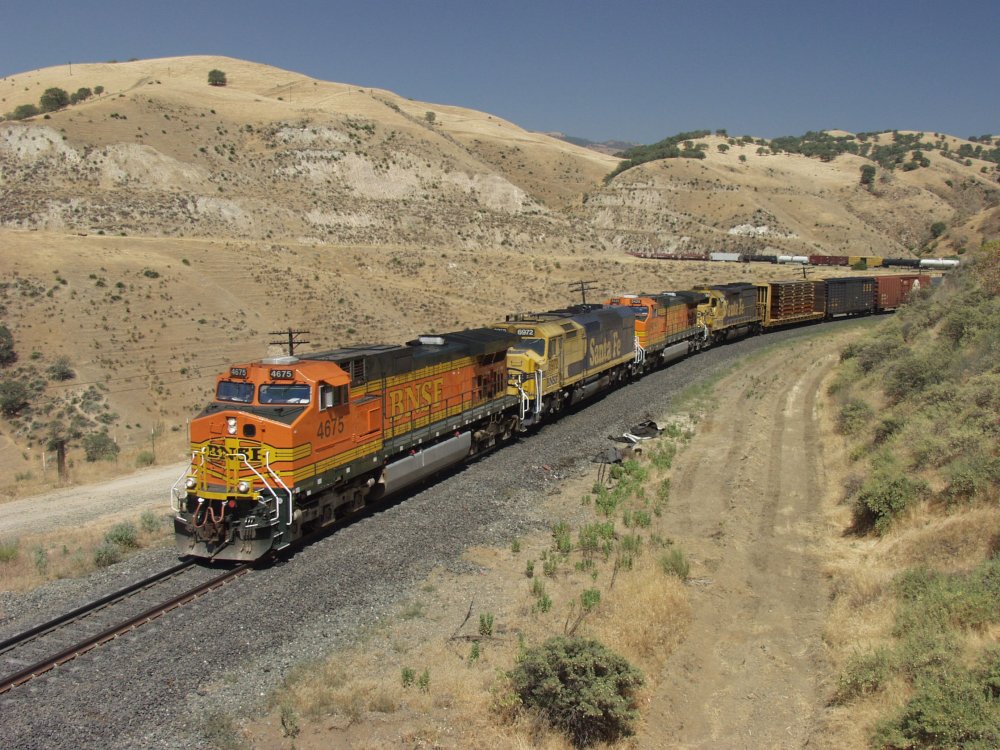 Burlington Northern Santa Fe, westbound general freight train approaching east end of tunnel 3.
I am standing on old tunnel 4 east end.
Tunnels 4 and 6 collapsed in 1952 due to earthquake.
Tunnel 4 bypassed, tunnel 6 daylighted. Tunnel 5 damaged, shoefly operated then tunnel repaired.
Shoefly is now access road to top of grade, see road as white line above locos.
Notice second unit is very rare EMD SDP45, but with a nose chop for improved cab access.
B.W. Ring, 2001 June 17, Bealville, California.