Last modified 2002-Dec-20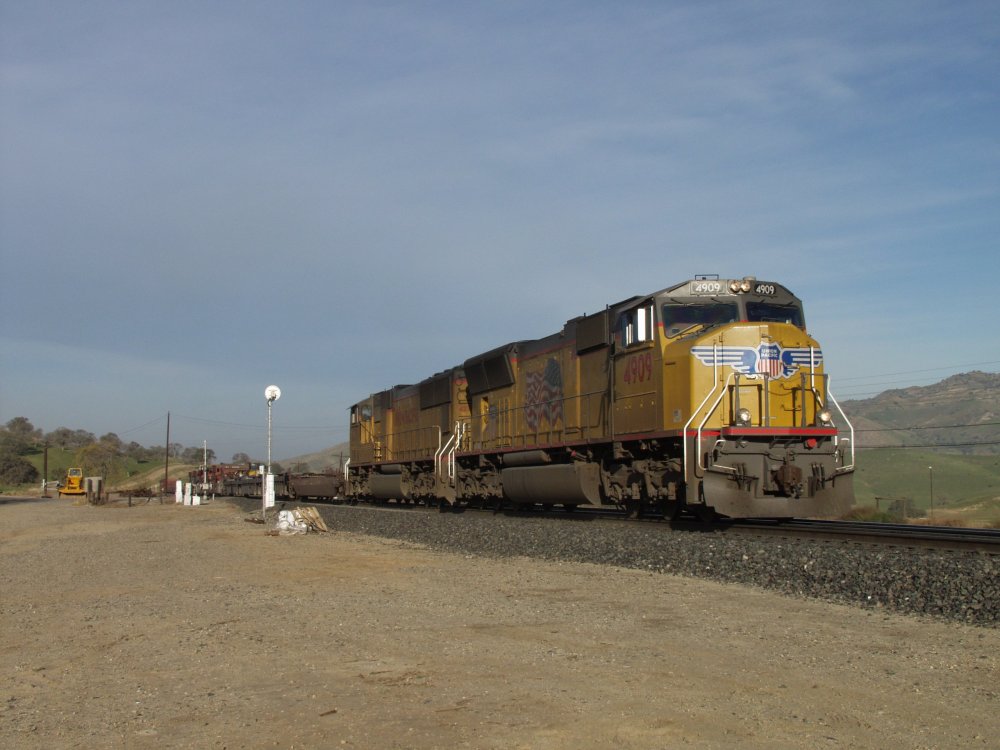 Pair of Union Pacific Railroad (UPRR) SD70M locomotives lead an eastbound intermodal train through Bealville and past a waiting UPRR merchandise train.
Just visible in the background, near the signal mast, is the UPRR merchandise train waiting to come out of the siding.
Also visible in the extreme background is the fog which is being blown up into the valley.
B.W. Ring, 2002-Dec-8, t= 08:25, Bealville, California.
Olympus E-20N 2560x1920 TIFF
This image is a 1000x750.jpg made using Paint Shop Pro 7.00.